Bodycote, the world's largest heat treating services provider, has announced that its Nogent location is the first facility in France to earn PRI's MedAccred accreditation, underlining the high standards of quality achieved. This, along with its Derby, UK and Ipswich, MA, USA locations, makes Bodycote the first company to receive multiple MedAccred accreditations.
MedAccred, administered by Performance Review Institute (PRI), is an industry managed approach to ensuring critical manufacturing process quality throughout the medical device supply chain. It establishes stringent consensus audit criteria based on industry and specific OEM requirements that ensure compliance and quality. Adherence to these requirements leads to greater process discipline, operational efficiency and ongoing improvement which results in higher quality and performance.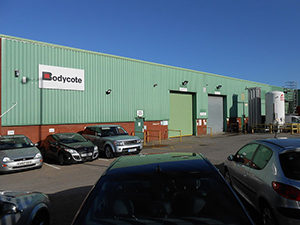 Strategically located near the Alsace Biovalley and Franche-Comté microtechnology clusters, Bodycote Nogent offers heat treatment services, serving the medical device and implants markets for France and Europe. The plant's complementary partnership with Bodycote's hot isostatic pressing (HIP) plant in Magny-Cours makes it an ideal source for a complete thermal processing solution.
Bodycote continues to invest in new capacity and technology to support opportunities within the growing medical industry for classic heat treatment and HIP along with its Specialty Stainless Steel Processes (S3P) and Ion Implantation services in Europe. The multiple MedAccred certifications achieved reinforce customer confidence in Bodycote as a premier quality provider of heat treating.
With more than 180 accredited facilities in 23 countries, Bodycote is the world's largest provider of thermal processing services. Offering heat treatment, metal joining, surface technology and Hot Isostatic Pressing (HIP), Bodycote improves the properties of metals and alloys, extending the life of vital components for a wide range of industries, including aerospace, defense, automotive, power generation, oil & gas, construction, medical and transportation. Customers in all of these industries have entrusted their products to Bodycote's care for more than 30 years.
Bodycote plc
Tel: 01625 505300
Email: infotp@bodycote.com
www.bodycote.com