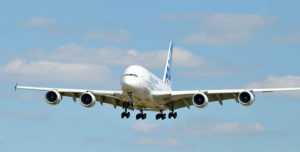 Aerospace heat treatment and hard coatings professionals, Wallwork Cambridge has just received its AS9100 Revision D certificate and, in so doing, has become one of the first few dozen UK companies to make the transition. All companies working within the aerospace sector must be in compliance with the revision by September 2018.
Works manager, Andy Fox says: "Preparing for the audit has been a massive effort by all the team and especially by quality manager Adam Yates who joined us in Cambridge from the Bury site just six months before the audit."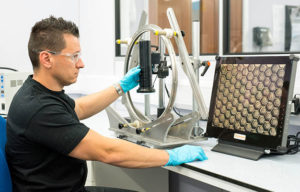 Site director, Simeon Collins adds: "Aerospace orders are rising and it is vital that we continue to meet the necessarily stringent quality standards of the industry. Revision D includes additional requirements for product risk systems, traceability and mitigating counterfeit parts. Interestingly, it also extends into ethical sourcing and business context, taking it beyond quality and day-to-day management."
Cambridge is the first member of the Wallwork Group to attain their revision D certificate, but other members in Bury and Birmingham are hot on their heels and will soon follow.
Besides AS9100, the company also holds approvals from many aerospace primes including Rolls Royce, BAe Systems, Airbus, Safran, Bombardier and Moog.
The new certificate and other Cambridge site approvals can be viewed and downloaded at www.wallworkht.co.uk/content/cambridge_site_approvals/
Wallwork Group
Tel: 0161 797 9111
Email: howard.maher@wallworkht.com
www.wallworkht.com