Suppliers and manufacturers of all shapes and sizes are being offered a unique chance to discover technology that will help them make products better, faster and cheaper. ZOLLER UK specialises in precision tool presetting and inspection, helping to ensure tools are of the right quality to create accurate and quality parts prior to machining.
ZOLLER already supplies machines and software across sectors including automotive, aerospace, petrochemical and medical and is now inviting both existing and potential customers to its headquarters to experience first-hand how they could benefit from the very latest developments on the market.
The Open House takes place between 9.30am and 4pm on Tuesday and Wednesday, November 14 and 15, at its Advanced Innovation Centre on the Tomlinson Business Park in Woodyard Lane, Foston. The event is free to attend and refreshments and lunch will be provided.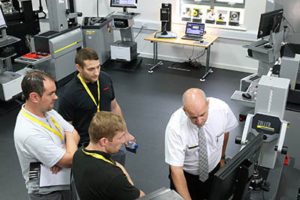 Alongside live demonstrations from ZOLLER UK's engineering professionals on a whole range of machines, the Open House will also feature products from trusted partners OPEN MIND, Kyocera Unimerco and CGTech, covering computer-aided design and manufacturing solutions as well as cutting tool servicing, maintenance and verification.
Leigh Tricklebank, sales manager for ZOLLER UK, says: "There is a common misconception that tool presetting and inspection is expensive and therefore only viable for large-scale manufacturers with multiple machines and machine tools. Our Open House event will give us the perfect opportunity to prove that this just isn't true.
"Whatever the size of your business, we're confident that we can provide a solution that will not only save you time and money but also improve both your tool and part quality and, as a consequence, boost reliability and reputation.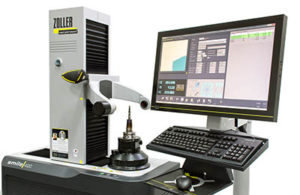 "There have been some fantastic technological developments in recent times and we'd urge people to sign up to come along and get hands-on with our experts. It's an event not to be missed."
Among the machines on display will be the Pom Basic, Genius 3, Venturion 450 and Smile Compact. Products come with pre-installed software that helps to provide a complete tool management solution by making stock quantities, stock location, tool life data and work schedules available across all departments of a business.
You can sign up for the event at www.zoller-uk.com/open-house
More information is also available by contacting:
ZOLLER UK
Tel: 01283 499566
Email: info@zoller-uk.com
www.zoller-uk.com