FARO UK is hosting an exclusive laser technology event for large-volume surface inspection and large scale laser-guided assembly and production. The event will be held at its UK premises in Rugby on the 8th and 9th November 2016.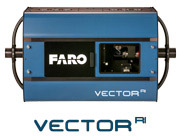 The company will showcase its latest laser innovation in the form of the FARO VectorRI imaging laser radar. It features the world's only LIDAR with High Speed Imaging technology ( HSI), an ultra-high speed, large-volume, non-contact 3D measurement solution with high-resolution 3D imaging and projection guidance for manual and automated manufacturing processes.
It is ideal for large-volume surface inspection and measurement of parts, assemblies and tools or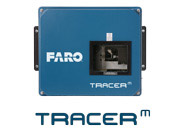 any application requiring high-resolution scan data.
In addition, the new FARO TracerM laser projector for laser-guided assembly and production will be demonstrated live. The operators are able to quickly and accurately position components with absolute confidence. This projector eliminates physical templates.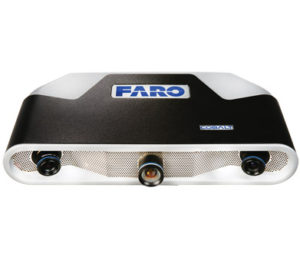 Also on display will be the complete product range including the FARO Cobalt Array 3D Imager, FARO laser tracker, FARO arms and latest 3D laser scanners.
The opportunity to have a guided tour of the UK Service/Calibration Centre will also be on offer.
To register for this event please visit: www.faro.com/news-events/events/open-houses
FARO Technologies UK Ltd
Tel: 02476 937010
Email: uk.emea@faro.com
www.faro.com